Our Colon Hydrotherapy equipment is distributed worldwide.
International distributors are carefully selected for their ability to provide ongoing support and service to customers in their country.
Each of our distributors has extensive knowledge of Aquanet colon hydrotherapy equipment, both technically and in clinical practice. They are always happy to provide information to prospective customers and guidance to existing customers. As an international company, we choose our distributors carefully for their experience and ability to provide support closer to home. If you're unable to find a distributor in your country, please contact us directly to discuss a direct sale to you.
Our distributors are all first-class colon hydrotherapy equipment suppliers with good colon hydrotherapy clinical experience in their respective countries.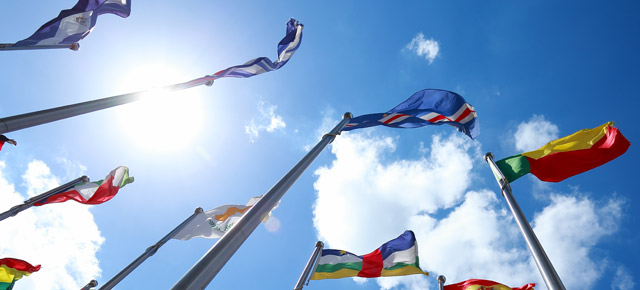 Select region tab to find your distributor.
PAKISTAN / CHICAGO CLINICS LTD.
135-DD,
CCA, Phase IV
DHA Lahore, Pakistan
Phone: +923324916843
Email: chiromedtx@gmail.com
Contact: Dr. Muhammad Asadullah
MONGOLIA / BAYANGOL MED LLC
Bayangol District
Maternity and Childhood Avenue 21A
Ulaanbaatar, Mongolia
Phone: 00-976-70101313
Mobile: 00-976-89721214
Fax: 00-976-70101313
Email: info@bayangolmed.mn
Contact: Mr. Zolboo
THAILAND / INTEGRATIVE MEDICINE COMPANY LTD.
253 Asoke Building, 10th Floor (head office)
Sukhumvit 21, Klongtoey-Nue,
Bangkok 10110 THAILAND
Phone: +66(0)88 022 7790
Email: integrative@holistic-medical.com
THAILAND / BRAVO MEDICAL TECH CO., LTD.
5 Soi.38 , Vibhavadi Rangsit Rd.
Lad Yao, Chatuchak
Bangkok 10900 THAILAND
Phone: +66 98 496 3552
Email: drliamthong@gmail.com
Contact: Dr. Surachai Liamthong
THE PHILIPPINES / BF MERREN PHARMACEUTICALS
48 BFMPI Bldg Diego Silang Street
Project 4
Quezon City, NCR 1109
Philippines
Phone: +63 2 7992746
Email: bfmerren@gmail.com
INDIA / GEMINI FIBRE GLASS P LTD.
190/1, Ram's Complex, 2nd Floor
Brigade Road
Bangalore 560 001
India
Phone: +091 80 25587925, +091 9845057780
Email: gemininaturecure@gmail.com
Email: gemini_19582000@yahoo.co.in
Contact: B.S. Rao
USA & CANADA / PRIME PACIFIC HEALTH INNOVATIONS
We sell directly in Canada and in the United States of America. Contact us directly for a price quote on Aquanet colon hydrotherapy equipment, ProFit disposable colon hydrotherapy supplies, and any of our other quality colon hydrotherapy products.
Phone: 1-604-929-7019
Email: info@primepacifichealth.com
Website: primepacifichealth.com
EUROPE / PRIME PACIFIC HEALTH INNOVATIONS
For European distribution please contact our North American location:
Prime Pacific Health Innovations
1132-585 Seaborne Avenue
Port Coquitlam, BC
V3B 0M3
Canada
Phone: 1-604-929-7019
Email: info@primepacifichealth.com
IRAN / FARAVARAN HAMGAM (FARHAM)
23, Fifth St. #23 Khalid Islamboli Ave.
Tehran
Iran 15137
Phone: +9821 88722510
Email: taheri@farham.com
Website: www.farham.com
Contact: Mr. Hassan Taheri
KUWAIT / TRI ALPHA CO.
P.O. Box 204, D.A. Al-Salem
72263, Kuwait
State of Kuwait
Phone: (965) 2243 0806
Fax: (965) 2242 9610
Email: sales@trialphaco.com
Website: www.trialphaco.com
Contact: Eng. Nafez M. Hussein